Superwinch is one of the best and well known winch brands. Not only does it manufacture high quality winches, winch parts and other off-road vehicle accessories, it sells these items at great and competitive prices.
If you are one looking for part replacement for your winch, I suggest you go with Superwinch parts. They are reliable, they might even be better than the one you have now, and they are really great for saving a few bucks. They are not only suitable for Superwinch winches. They are also good for other brands.
This is a good and easy way to easily upgrade, or maintain, your winch's quality while also saving some fortune.
Superwinch Parts You can Save Up On
Superwinch 2271 Kit-RP-Remote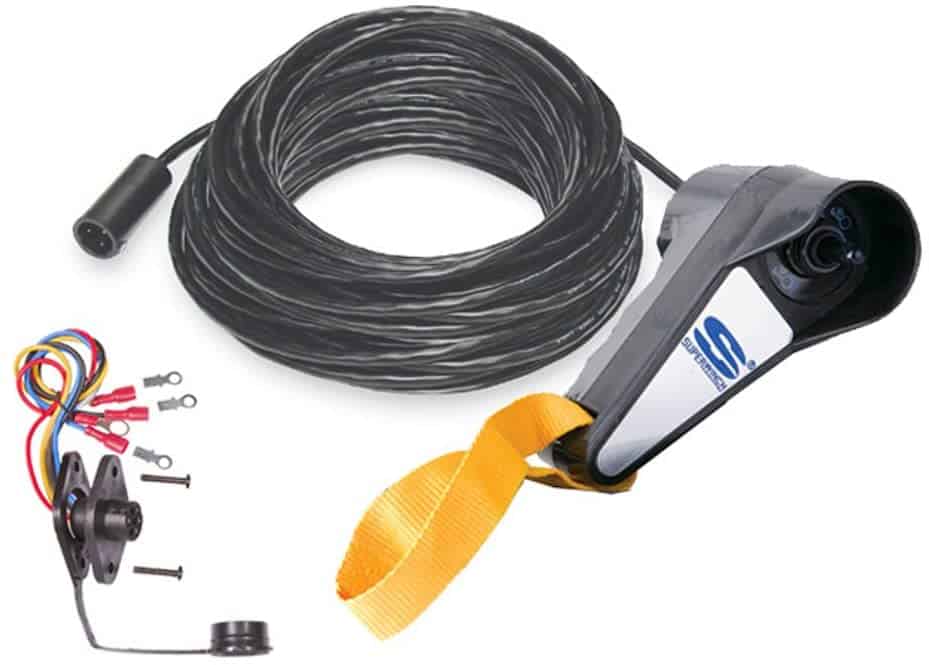 The first item on our list is a thing of convenience: a hand held remote control. This unit comes with the socket to plug remote in. It has a 30 foot lead. It is made up of rubber. It is sealed and is weather proof. When it comes to durability, I have very little room for doubt in this one. As far as I know, it can handle the rough environments of winching.
This is very easy to use. It can be plugged in the solenoid directly. It is very convenient, very durable. Although it is actually manufactured for certain Superwinch series winches (S, large X and EP series), it can easily be installed to different winches by replacing the socket.
If you have a Superwinch that needs a replacement remote, this is a good option. If you have a winch from a different brand, it is still a good option. You'll definitely save some bucks with this one.
PROS
Easy to install

Very durable

30 feet of lead
CONS
Manufactured for Superwinch, but can easily be used for other winches by replacing the socket
Superwinch 2320200 Kit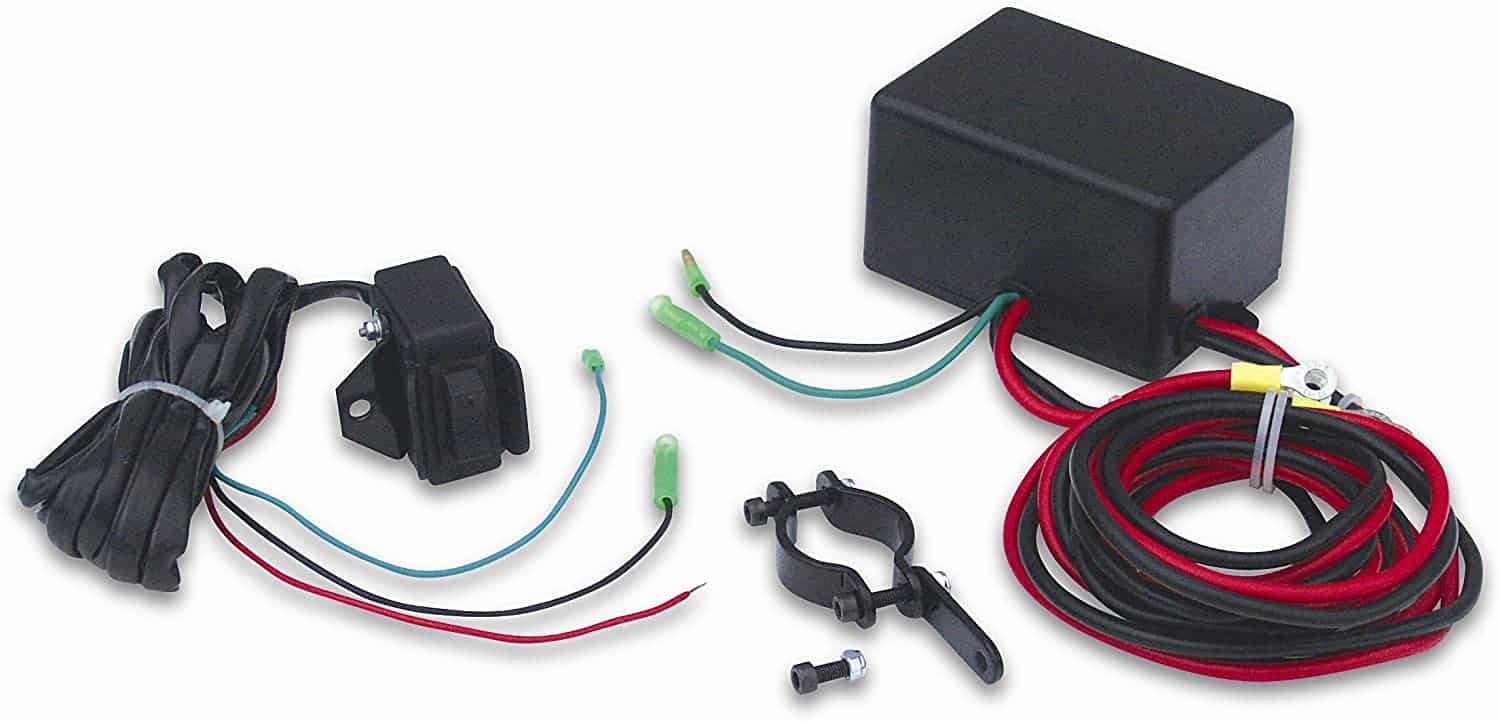 Our next item is an ATV switch upgrade kit. It is specifically meant for the LT2000 model, but it can be easily be modified with a bit of basic "sciencing." It includes a handlebar mountable rocker switch and a solenoid. All wiring and hardware necessary for installation are included.
It is very easy to install. And it is very highly durable. As I mentioned, it can be used for other models with enough simple electrical principles. As long as the winch has a bolt on each side on which you can hotwire one side and ground wire the other.
As long as the winch has the same electrical capacities as this kit has, it can work with it. Because of that, it can be considered a universal switch for a winch. It is very easy to install and is easier to operate. Overall a good switch for your budget.
PROS
Easy to install on a lot of compatible winches

Weather protected

Easy to use
CONS
Superwinch Replacement Solenoid 87-42608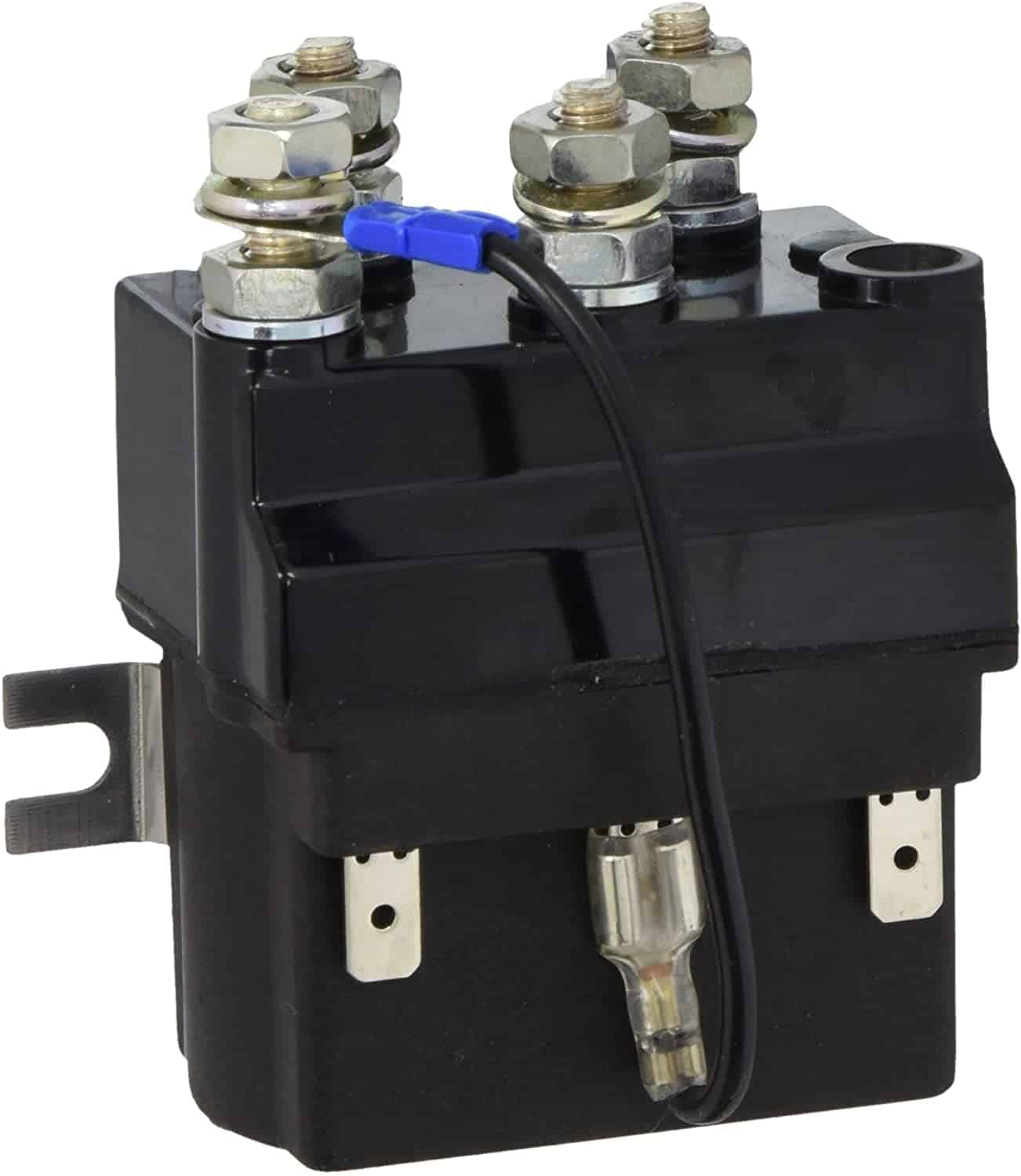 This time, we are looking only at a solenoid replacement piece. Since a solenoid is one of the most important parts of a winch, you might want to look at better replacements than that of what you have. If you want to know about the other important parts of a winch, see this guide.
This winch is specifically designed for the Terra and Moose 3700 winches. But it can work with any winch with a 12 volt motor. It can work with a KFI, Warn, Badland, or Champion winch.
It is a UTV or ATV relay winch motor reversing solenoid. It works great and is easy to hook up on the winch. Of course it also saves you quite a bit of money.
PROS
Easy to install

Compatible with a number of winch models

Affordable
CONS
Not much protection included
Superwinch Parts – Your Next Replacement Options
If ever you need new parts for your winch, or are looking to upgrade some parts, any of these Superwinch parts are good options. These are reliable, they work great and are very much affordable.
Are there other replacement parts from Superwinch that you think should make the cut here? How about parts from other manufacturers? If so, share them in the comments section below.